We understand that most of the times requirements cannot be completely defined. Our iterative and communicative approach, aligned with a combination of Agile and Lean development principles ensure that the idea is realized faster and there is no wastage of time or project resources. RaaWee K12's collaborative approach along with responsive attitude to changes tend to develop a product that is exactly as per the customer demand and done in an optimal timeframe.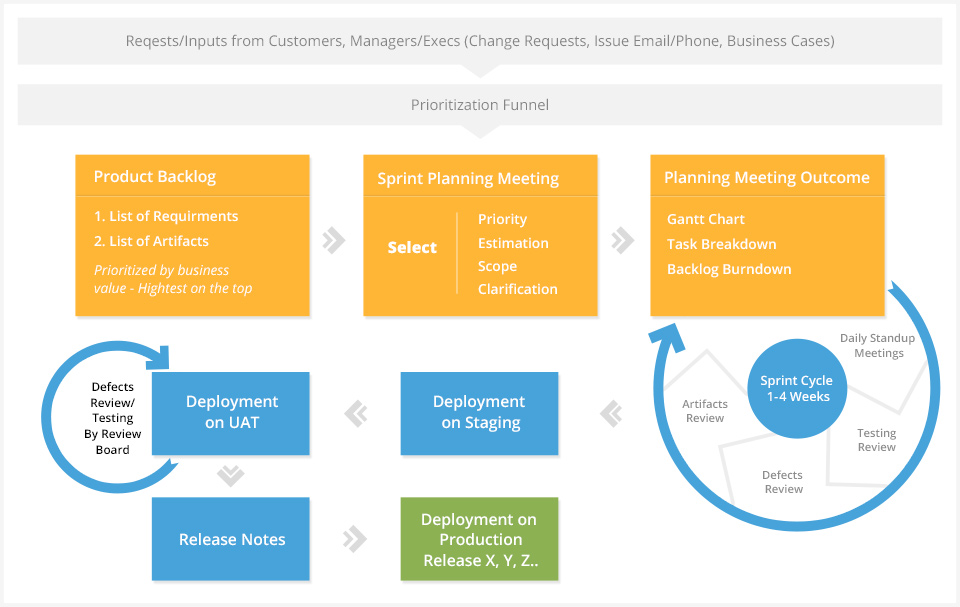 Waterfall Software Development Life Cycle
All customers are unique and to cater their unique requirements, we are structured flexibly. We adopt what and how customer demands from iterative requirement gathering to changing designs to fast implementation and well-tested delivery. For each of our customer, we align ourselves according to their project requirements to their development methodology.
In cases of Product Companies that follow standard Waterfall SDLC, RaaWee readily provides engineers that will serve following that model.

WEB APPLICATION DEVELOPMENT
With over a decade of experience serving the IT marketplace, we strive to become your true "Team Member", a valuable ally that complements your existing capabilities and skills. Our team develops well-engineered, reliable and innovative software with attention to detail throughout the engagement.
Our highly qualified team of engineers, architects and project managers adapt to the latest tools and technologies on regular basis. We employ the right mix of tools to deliver the product exactly as per our customer's needs and vision in an optimal timeframe.