Absenteeism has long been a key indicator of a child and family in crisis. Chronic absenteeism harbingers social and community issues such as teenage pregnancy, shoplifting and vandalism. And the tie of school funding to average daily attendance has served to reinforce absenteeism as a top challenge of school districts nationwide.

Truant and chronic absentee behavior is clearly one of the major reasons for any student to eventually dropout of school. And although absenteeism can be identified by SIS or Attendance Software, this long-time challenge often stems from lack of processes, tools and resources for early recognition, efficient processing and timely intervention, including:
Tight Collaboration among Key Stakeholders
Sound Truancy and Chronic Absenteeism Data Intelligence
Efficient Documentation Management
Mobile Access and Resources for Case Workers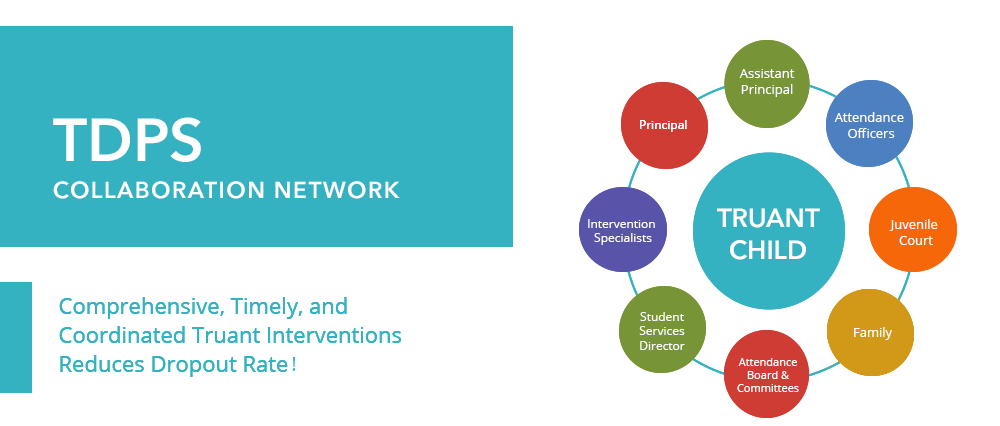 This is where Truancy & Dropout Prevention System (TDPS), RaaWee K12 Solution introduces success. TDPS delivers a workflow-based Collaboration & Intervention Network easily customizable to any School District's local environment and procedures. All internal stakeholders view up-to-date status and recommendations on their unique Action Board. Administrator view up-to-the-minute Truancy Intelligence in easy to read graphics and trends. All fed real-time by the Truancy Document Manager and Truancy Case Worker Mobile i-App. Proven business tools and practices applied to the business and student support needs of Quality Education.

TDPS achieves successful Prevention, Detection, Intervention and Tracking through its four fully integrated modules